Commercial Solutions
You can't manage what you don't measure
Once you have portion control, ACP's flexible packaging allows you to consistently measure inventory so you never have more or less chemical than you need and you can manage your chemical budget.
ACP's dissolvable pacs are designed specifically to their container (spray bottle, mop bucket, machine). This precise measurement allows you to manage chemical mixing at its most efficient.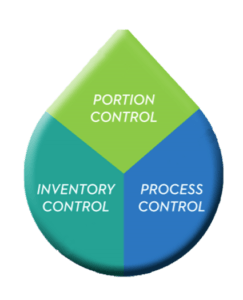 Once you have inventory control, ACP allows you to measure process control. Since you have the correct inventory, any deviation instantly uncovers any cleaning process issues, allowing you to constantly manage your cleaning quality and maximize your investment.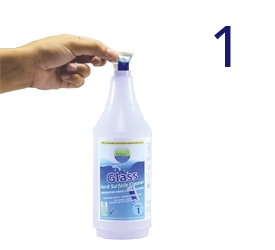 DROP
Simply drop one ChemPac into the quart bottle. There is no need to cut, rip or tear the pac.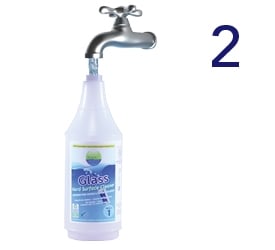 FILL
Fill the quart bottle with water, using the stream to agitate the ChemPac.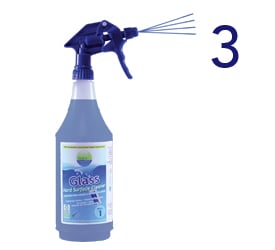 SHAKE & CLEAN
Give the bottle a quick shake and the solution is ready to use.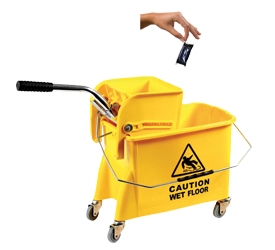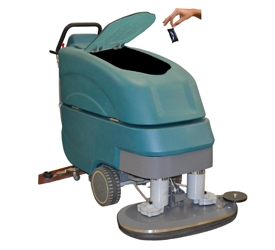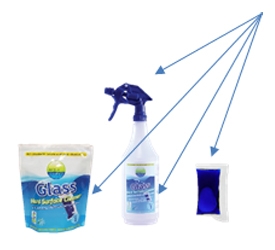 Safe & Simple Packaging
Color-coded ChemPacs, packaging and labeling with large product ID number ensure easy employee training and proper product selection.
ChemPacs are packaged in recloseable bags in box, jars and child resistant vials.
Color-coded, labeled, 32 oz bottles and trigger sprayers are available for all quart dilution products.
Aqua ChemPacs provides the best cleaning system available, and we have a solution that lets us ship products right to your door, nationwide. You get just the cleaning products you need, when you need them.
We analyze your cleaning requirements and work with you to create custom cleaning kits for your stores or buildings. Our lightweight ChemPacs ship by UPS to each location, ready to store in your janitor's closet.
By shipping direct, we can provide complete records of each location's usage, so you can fix your costs and control your inventory.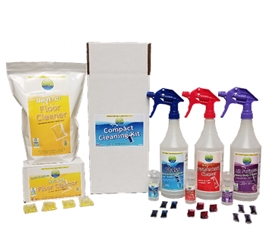 Large or small. Aqua ChemPacs can create a cleaning kit perfect for your needs.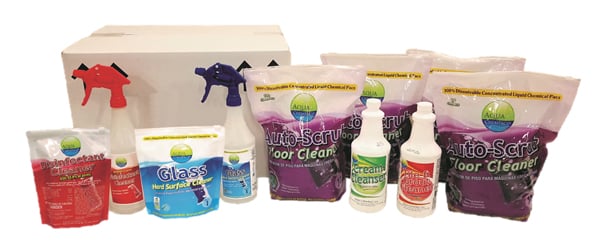 This custom kit created for big box retail stores contains 3 months of cleaning supplies in 1 box! What's in your janitors closet?
WHAT'S IN YOUR JANITOR'S CLOSET?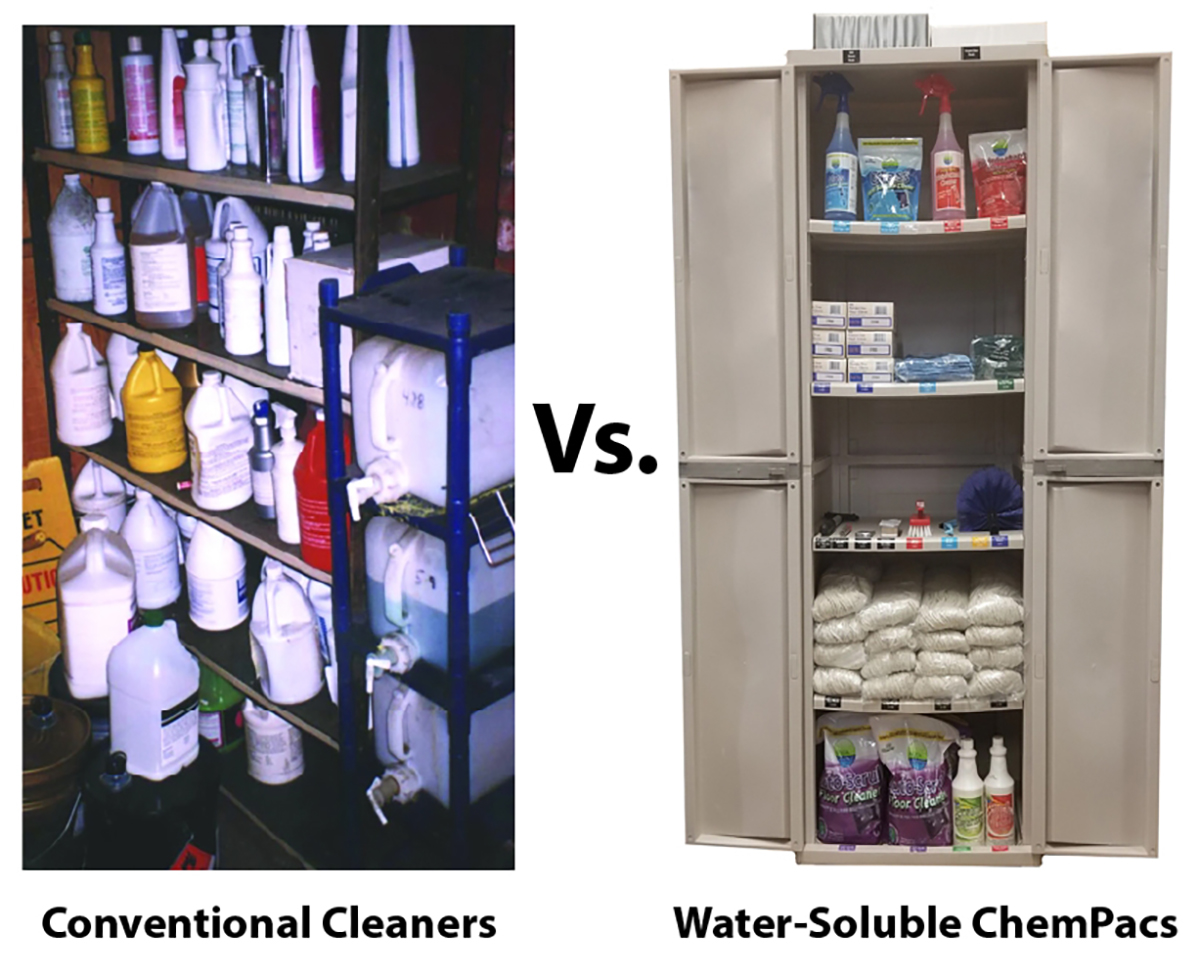 Zero waste, zero spills
Job site portion control. No costly complicated proportioning devices needed.
Easy product identification.
Minimal space requirement.
Minimal training time.
No exposure to harsh concentrates.
Customized, instructional wallcharts.
ChemPacs provide the cleanest, simplest, most cost-effective, non-mechanical approach to sanitary maintenance!