Retail Solutions
Design, develop, manufacture and private label
What can Aqua ChemPacs do?
We manufacture 39 unique product formulations with a variety of dilution sizes

We also have nearly unlimited variations of product formulas

We have:

4 formulating tanks consisting of over 5,000 gallons of simultaneous mixing capacity

Over 13,000 gallons of formulated product in stock and ready to convert to ChemPacs
12 custom stainless steel vertical form fill and seal machine to deliver the best water soluble pacs manufactured today
A chemist who creates, maintains and updates formulas
A graphics department that can create and print regulatory compliant private labels
The

ONLY

EPA Registered liquid disinfectant in a water-soluble pack
A wide variety of Green Seal certified products
Custom packaging and private label opportunities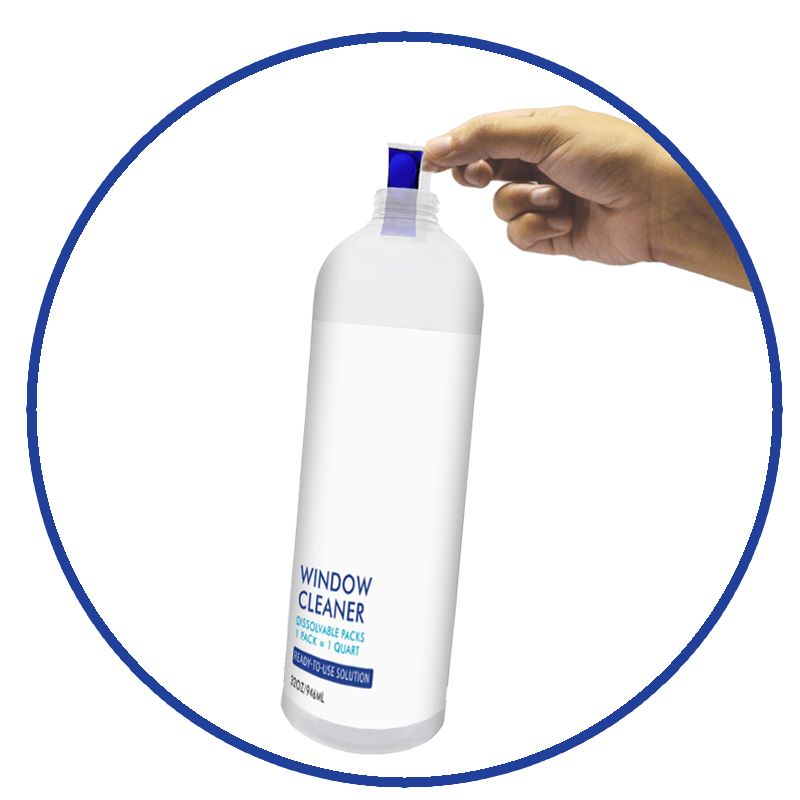 Design and Develop Your Brand
Join the future of cleaning now!
Reusable bottles and sprayers
Never come in contact with chemical
Savings on shipping weight
Savings on truck cube space
Reduces plastics in landfills
No leaking or damage to shipping box
PRIVATE LABEL OPPORTUNITIES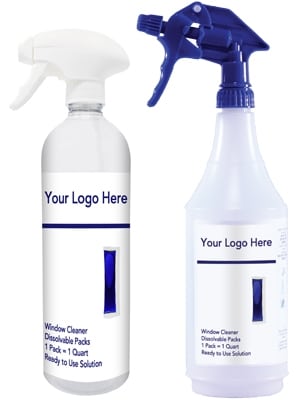 Aqua ChemPacs manufactures 26 unique product formulations with a variety of dilution sizes. We also have over 30 variations of product formulas. If we do not offer what you are looking for, submit a request below and we will look into it.
Build Your Configurations
We can offer a variety of packaging configurations. Choose your pac count, size and accessories and we will build your product to your specifications.
Add Your Logo and Branding
Style labels to your existing brand, or create a new one. Aqua ChemPacs has an in-house graphics department that can help you every step of the way.
Once your product is perfect, launch your brand. Market your new innovated technology and join the future of cleaning today.